Providing clarity and overview to achieve your goals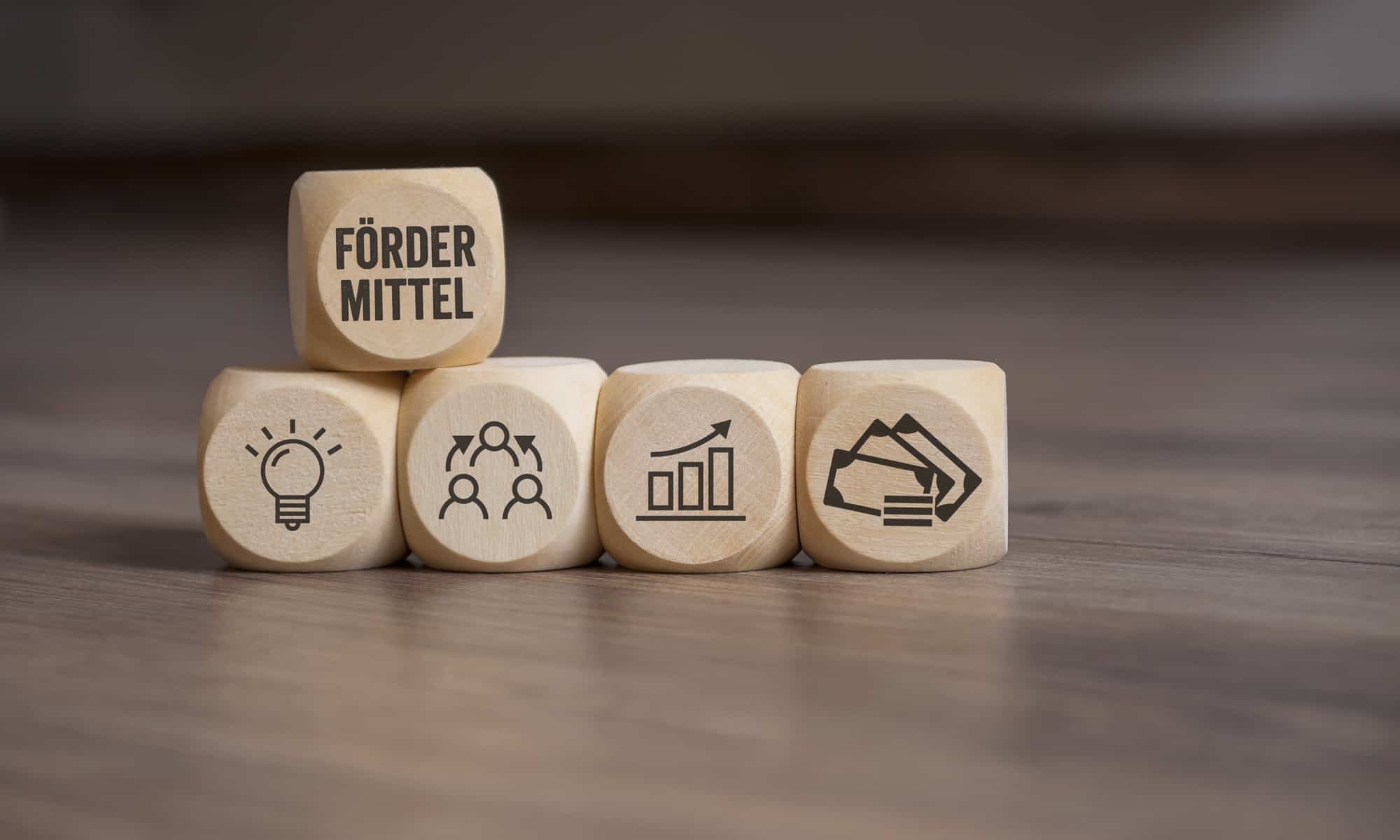 Get 50% – 80% of the advisory services for your company back as funding with the
Red Thread

,

by participating in the funding programme "unternehmensWert:Mensch". The programme is specially designed for small and medium-sized enterprises.

Check your eligibility here!
What is important to YOU when you think about support for small and medium-sized enterprises?
My clients (and I myself) attach particular importance to the following:
1. (still) bearable bureaucracy for the company and the consultant.
2. quite a lot of flexibility in the design of the topics
3. support in accounting, if necessary through a third party.
All three aspects are present in the programmes
"unternehmensWert:Mensch"
and
"unternehmensWert:Mensch Plus"
.
They have already existed as
state funding programmes
for some time and are completely independent of Corona.
Point 1 can be affirmed – there is still some bureaucracy, but it can be managed.
Point 3 as well, support for accounting, and that helps with point 1!
And support for small and medium-sized enterprises is GOOD if it can and is allowed to really focus on the existing bottlenecks – and that is largely the case. The fields 'Leadership' and 'Knowledge & Knowledge Sharing' offer a wide enough range here to be able to get in well.
Feel free to also have a look at my page for individual programmes!
Here below you can get a first quick overview of whether and to what extent you are eligible.
Funding programmes and financing options for consulting at
Roter Faden

Consulting? Yes, there are!
Support programme "unternehmensWert:Mensch"
Requirements
You have been on the market for at least two years.
You have at least one (but less than 250) full-time employee subject to social insurance contributions. Part-time employees can be considered on a pro-rata basis.
Your annual turnover is less than 50 million euros.
You have your registered office and place(s) of work in Germany.
Actual promotion and promotion process
Once we have determined whether we want to work together, there is a kick-off meeting in a so-called "initial counselling centre".
There, the need for counselling is discussed again, defined and decided. You will find out immediately whether counselling days will be granted, and if so, how many.
Currently, a maximum of ten counselling days of 1,000 euros each are funded with 50-80% reimbursement.
The initial counselling centre is at your side for the whole "bureaucracy" issue.
The investment must be pre-financed by you. After completion of the counselling and submission of all documents, you will be reimbursed 50-80% of the eligible counselling costs.
You can find more information at www.unternehmens-wert-mensch.de.
Whether and how the funding programme "unternehmensWert:Mensch" can be realised with me is best discussed in person. I look forward to hearing from you!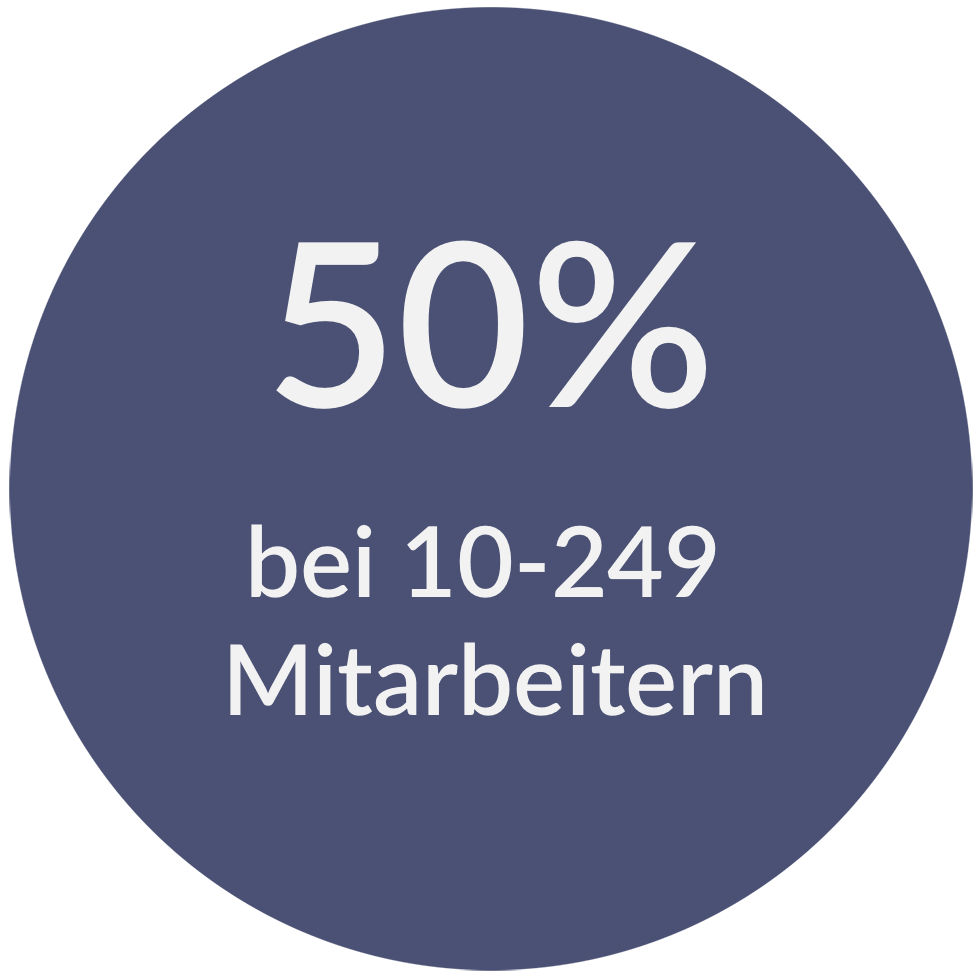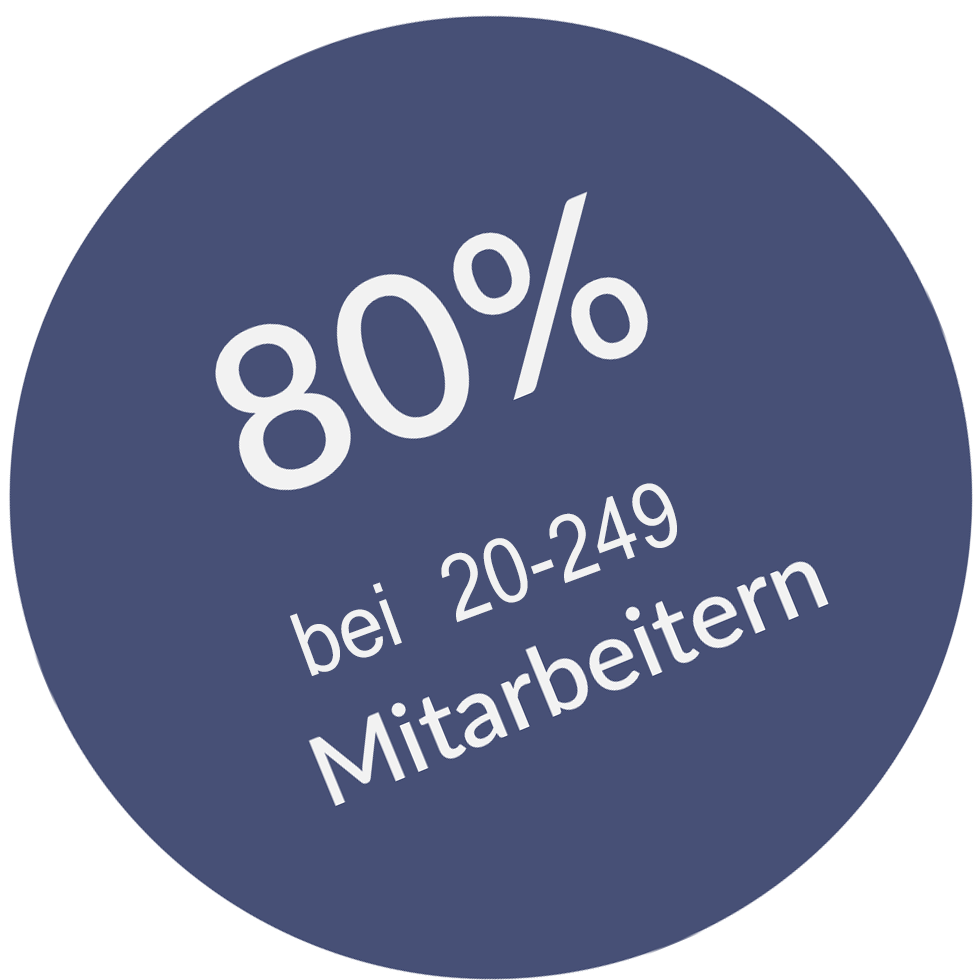 Brand new: funding programme "unternehmensWert:Mensch" plus
Shaping innovations on the path to digitalisation and accompanying them along the way
… this programme is about becoming fit for digitisation.
In detail:
What does the digital transformation mean for your own business model?
What will the jobs of the future look like and how can employees be qualified for them?
How will management tasks and career paths change in the digital world of work?
How can companies and employees shape cultural change and demographic change in the digital world of work?
What is being promoted?
Consultancy processes for innovation processes in personnel policy and work organisation
With employee participation
Specific guidelines for methodical implementation
Who is supported and how?
Medium-sized enterprises with between 20 and 25 and a maximum of 249 employees.
At least 10, at most 12 days are funded
Up to 80% funding (!), i.e. only 20% must be provided by the company itself.
Further information can be found at www.unternehmens-wert-mensch.de/uwm-plus/uebersicht
What other financing options are there for my customers?
Instalment models
It can be very helpful, for example, to divide an agreed project or programme "payment-wise" into monthly slices.
This way you always have a clear planning figure without fluctuations.
Feel free to contact me – write to me!
Success dependencies
In exceptional cases, I will even agree to a success-dependent model. This comes into question when it comes to larger projects with a certain minimum duration.
Example:
A fixed remuneration slightly below the nominal price (e.g. 80%) is agreed.
If certain jointly agreed targets are reached, either a share in the success (e.g. in sales) is paid or the consulting fee is increased to 120% and the difference is paid in arrears.
If the targets are not achieved, the reduced rate already paid remains.
Of course, such targets must be measurable, verifiable and "controllable".